Barnes & Noble
is the Internet's largest bookstore, stocking over 1 million titles for immediate delivery. They're also the leader in eBooks, offering over 1 million titles in its eBooks store. The B&N Marketplace offers millions of new and used items from a network of trusted Sellers, often at discounted prices.

BusinessWeek
is a magazine, first published in 1929, that provides information and opinions on topics, such as marketing, labor, finance, and management, among others.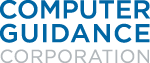 Computer Guidance Corporation
is the trusted provider of construction management software, setting industry standards in financial and project management software development for North America's leading construction companies.

Definition 6
is an Emmy-award winning interactive marketing agency that specializes in all forms of interactive development and branding. Their impressive client list includes Facebook, HBO ("Game of Thrones"), Coca Cola, Barnes & Noble, Extended Stay America and La Quinta, to name a few.

ePropertyTax
is a developer of property tax software solutions and was acquired by Thomson Reuters (Tax & Accounting) Inc. in 2006. It provides Property Tax Office, a Web-enabled property tax management system.

Extended Stay America
is the world's most popular extended stay hotel. A leader in its field, ESA offers the largest number of extended stay hotels in the United States. ESA operates nearly 700 hotels across the U.S. and Canada, with over 69,000 rooms.

Goldleaf Data Corporation
is a world-class supplier of up-to-the-minute data for Fortune 500 companies such as Geico and Victoria's Secret, as well as small businesses alike, for over a decade.

Harcourt
was a publishing firm based in San Diego, California, with a long history of publishing fiction and nonfiction for children and adults. Houghton Mifflin acquired Harcourt in 2007 and assumed the name Houghton Mifflin Harcourt.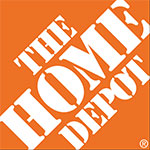 The Home Depot
is an American retailer of home improvement and construction products and services, operating over 2,000 stores world-wide.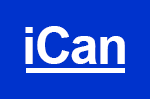 iCan
is a national support network of respect for the insurance consumer. Its mission is to provide consumers with helpful insurance-related information about rates, claims, and overall awareness of insurer practices, so as to avoid mistreatment. iCan has been featured on ABC's "20/20 Live."

InsiderAdvantage
is a political polling company led by Matt Towery, a former top strategist for Newt Gingrich who has authored three books. Matt writes for Creators Syndicate and often appears as an analyst on national news programs, such as CNN.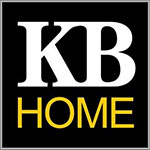 KB Home
is a homebuilding company based in Los Angeles and was founded in 1957 in Detroit, Michigan as Kaufman & Broad. It was the first company to be traded on the NYSE as a home builder and is a Fortune 500 company.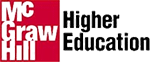 McGraw-Hill Higher Education
provides financial, education, publishing, and business services. It publishes numerous textbooks and magazines, and is the parent company of Standard & Poor's, Platts, and J.D. Power and Associates.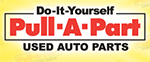 Pull-A-Part
is a serve-yourself auto scrapyard headquartered in Norcross, GA. With dozens of locations across the United States, PAP has won environmental awards for their continuing efforts to bring the look and function of each location to its cleanest potential.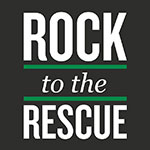 Rock to the Rescue
is a charity formed in 2001 by Styx and REO Speedwagon in an effort to provide support to families of 9/11 victims. In 2012, Styx took Rock to the Rescue to the road full-time in an effort to provide support to every community in which they perform. In 2014, Styx took Rock to the Rescue to the road in order to build on the team effort to support our communities.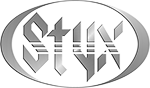 Styx
is an American rock band from Chicago that formed in 1972 and became famous for their albums released in the mid-to-late 1970s and early 1980s. In June, 2017, Styx released their first original studio album in 14 years, "The Mission," which quickly jumped up to top-10 on the Billboard charts. (Update on 7/28/2017: the album is still climbing!)

The Thomson Corporation
was one of the world's largest information companies, active in financial services, healthcare, law, science & technology research, and tax & accounting. Thomson merged with Reuters in 2008 to form Thomson Reuters.